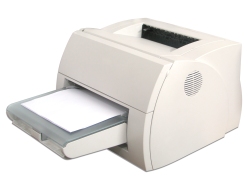 At Cincinnati Printer Repair, we don't think the customer should have to pay an arm and a leg just to keep an investment working. We want to offer the best service at the lowest cost.
We focus on repairs and installations. So when you need it fixed, and you're running on a budget, and you don't want to hear a sales pitch for the latest and greatest from HP or Lexmark, then call us!
We'll be at your site within 24 hours, and give you a fair estimate to repair your printer.
Our service charge is only $95 dollars*.
Call us now to have a technician show up within 24 hours (during business days). Or use the "Contact Us" form and a customer service representative will be in touch with you shortly.